Graham Reid | | <1 min read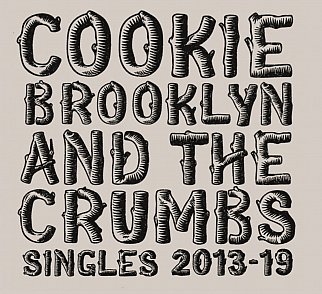 The members of this Wellington-based trio have some prior form and have appeared at Elsewhere in the past: singer/guitarist Mark Williams has been in Marineville and Erika Grant (bass) and drummer Nell Thomas were in Orchestra of Spheres.
So, left-field pedigrees where nonsense lyrics and avant-poetry are woven into slightly bent pop-rock.
Is There Logic in Pop? here sounds like a bargain basement B-52's and Popo-Od over percussion is delivered like a young Bill Direen ("Dan will do the dishes on Monday, Alf will do the dishes on Tuesday, Edith will do the dishes on Wednesday . . .") which makes a leap into the political: "Principles of party organisation, collective distribution of function, impossible, impossible, impossible! A perfect society is not built in harmony. It's built on categorical differences. Our fundamentalist friends have a lot in common with our fundamentalist enemies".
Believe it or not, these are very catchy and kinda silly fun with just enough pop hooks to sustain them and get past the consistently Direen-like spoken word delivery.
Elsewhere they engage in minimalist, early Eighties alt.rock (Tahi Rua Toru Wha, Puff of Air) or evoke a rock version of Wellington's Braille Records jazz-cum-theatrical sounds (the thrashy pop of Robert Rauschenberg).
Pop absurdism on songs apparently all recorded in one day.
Not too many album where there's a lyric from the viewpoint of a love-smitten gecko or a song titled Walking the Turtle.
.
You can hear and buy this album at bandcamp here