Graham Reid | | <1 min read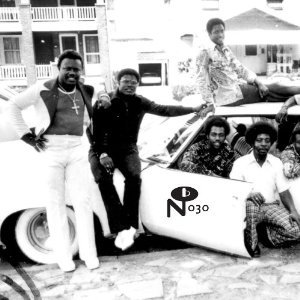 The recent DVD Soundtrack for a Revolution showed how music uplifted the spirits and bonded those in the struggle for civil rights in the US in Sixties.
This terrific, funky and soulful collection of contemporary gospel has much the same impact. You don't doubt Ada Richards is filled with spirit of the Lord when she roars "I'm drunk and real high".
This is music of faith driven by bubbling bass and electric guitars: the Gospel Comforters' Yes God is Real rides an almost juju-like guitar tickle and get-down-wid-it bass; Packing A Grip by Golden Echoes sounds more street sassy than spiritual; Pray a Little Longer sounds superfly; If Jesus came Today by the Gospel Soul Revivals is a throat-searing soul foot stomper which could have come out of Stax; Brother Samuel Cheatham aches through the gospel-spiritual Troubles of the World ("going home to live with my Lord"); you believe Victory Travelers when they say "I know I've been changed" . . .
Little Chris' I Thank You Lord with its stuttering wah-wah and Fifties street corner soul should be a hit.
From wah-wah funk (Jordan Travelers' God Will Answer) to Aretha-style testifying (The Inspirational Gospel Singers), this is a profound, inspired and joy-filled collection which hits head, heart and funky feet at the same time.