Graham Reid | | <1 min read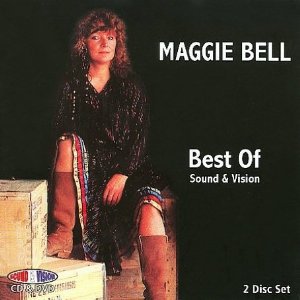 Bell was one of those paint-peeling, bluesy post-Joplin singers of the late Sixties and Seventies whose path crossed that of Long John Baldry, Rod Stewart, Led Zeppelin, Eric Burdon and others with whom she guested.
The raw-throated singer also fronted Stone the Crows for four albums, embarked on a solo career, consistently won acclaim in Readers' Polls in NME and Melody Maker, supported hard rockers Bad Company and Free, recorded at the studio John Lennon had built on his Tittenhurst estate, supported Bob Seger, sang the theme to Taggert on the telly . .
Scottish-born Bell is one of those voice we just don't hear anymore in the age of pop divas: she belts it out and you can see why Bad Company and AC/DC would have her open for them. She appeals to their audience -- but also to one which gets her rough-edged rock'n'roll blues.
This excellent collection -- which only falters briefly when she, like most, fell for synths in the Eighties, is a rocking compilation where she can ride hard over those electric guitars from her later band Midnight Flyer effortlessly. And she is quite at home covering Free's Wishing Well.
The DVD captures her with Midnight Flyer live in '81 which closes with a band blues jam by guest Albert Collins and she and him on Stormy Monday.
Yes, Bell keeps fine company. But like Joplin, she would scare the bejeezus out of most aspiring female singers today.