Graham Reid | | 1 min read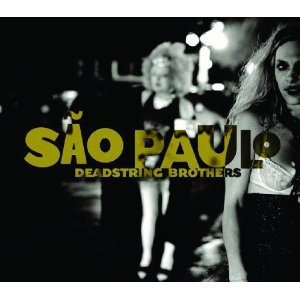 With the impending 40th anniversary re-issue of the Stones' Exile on Main Street, the time might be right to rediscover rootsy, toxic, blues-driven rock'n'roll which slews sideways out of the speakers fueled by whisky and weed.

If that's the case, then this album is neatly timed to anticipate the Stones.

On their fourth album this outfit from Detroit offer that strained yelp of Jagger, the slithering slide of Mick Taylor and the disheveled looseness that was a hallmark of the Exile sessions. They even have a piano player who knocks off some serviceable Nicky Hopkins parts and plenty of Keith's slower riffs.

So with more than a nod to the Stones, the Allman Brothers and Little Feat, you could hardly accuse the Deadstringers of originality – and believe me, you'll be checking the writing credits on the quite terrific Can't Make It Through the Night for "Jagger-Richards".

But to give them their due, they play their Sweet Virginia-styled country-blues (Adelee with accordion, It's A Shame over Wurlitzer), and tumble the dice with the same respectful passion the Black Crowes brought (yep, they're in here too on The River Song and the appropriately titled Yesterday's Style) and they might fill a gap while you are waiting for the resurrection.

Although the smart money is still on the big one (with unreleased bonus tracks).