Graham Reid | | <1 min read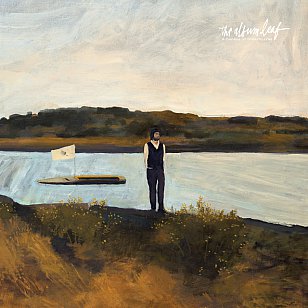 This quiet, mostly instrumental and discreetly seductive album by a band with a very confusing name has been slipping back into the player quite a lot recently -- and I suspect it came out a few months ago, but I've only belatedly discovered it.
The Album Leaf has been the on-going project of the San Diego-based songwriter Jimmy LaValle whose music conjures up dream states, ambient atmospherics and post-rock soundtracks for the inner life.
No suprises then to learn that The Album Leaf has recorded with members of Sigur Ros at their studio in Iceland, has opened for Devendra Banhart, wrote and performed the soundtrack for a silent film by Murnau, and has collaborated with Mike Heron of the Incredible String Band. Band member Gram LeBron is also in Port O'Brien, and that makes sense.
Here with whispered sound samples, slow horn-like passages from synthesisers, chiming guitars, an alt.folk consciousness in the songwriting and dreamy, Eno-influenced instrumentals from string sections, The Album Leaf work an area between quasi-classical, post-rock and the briefly brilliant Beta Band on an especially slow day.
Little wonder so much of their music -- this is their fifth album -- appears on so many soundtracks: it is reflective and doesn't impose itself, yet rewards attention.
Seductive, stressless. Recommended.