Graham Reid | | <1 min read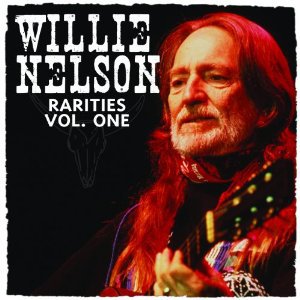 Another week, another Willie album? (Previously here the joke was another month, another Willie but . . .)
So it has seemed lately -- but this isn't new material: here are songs by Willie from betweeen 1959 and '65, 11 of them just solo with guitar, the rest with a small band.
The solo pieces -- only one breaking the two minute mark -- are lovely demos for others to discover and even at this stage Nelson had identified his milieu: poetically concise and melancholy reflection on love lost. A couple of these -- notably Both Ends of the Candle -- were in the excellent Rhino three-CD set Classic and Unreleased of '94 in different versions, as was the wonderful band version Healing Hands of Time. (The band here is uncredited but included Jimmy Day on lachrymose steel guitar, and is here in what sounds like a remastered version.)
As with the Dylan Folksinger's Choice album, here is an emerging artist who has already found a distinctive and personal voice.
Lot of Willie in the world, but this is something special if you haven't heard his pre-fame material.