Graham Reid | | <1 min read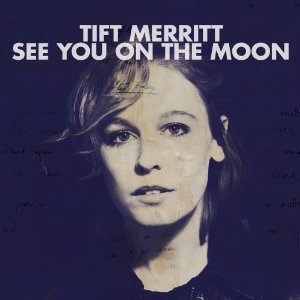 To be honest, despite very much liking most of Merritt's '02 album Bramble Rose -- and concluding the review, "a name to remember, Tift" -- I lost touch with her augmented alt.country which came with a little sensuality and suggestions of Petty-like country-rock.
That said, of course I remembered the name so this came qucikly to the top of the pile -- but I have to say fell away quickly.
Merritt's vocals work a limited range and although her lyrics are interesting enough (the beautiful song of loss Feel of the World, the Emmylou-like Never Talk About It and the title track) and she gets some stellar assistance (that's Jim James from My Morning Jacket with backing vocals on Feel, elsewhere Greg Leisz plays pedal steel) very little here is utterly engaging or changes the pace much.
Songs like All the Reasons have been written many times before.
Would there were more like the lightly funky and slightly nasty Papercut alongside those lovely, understated ballads.