Graham Reid | | 1 min read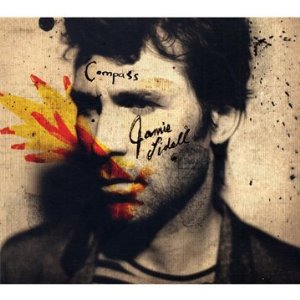 There is certainly no shortage of white soul singers these days (Hall and Oates seem to be making a comeback too), but Liddell from the UK brings a neat post-Prince funky skew and a techno-twist to his songs which, stripped of some of the considerable sonic effects and colours here, still stand as fine, inner-city soul vehicles for his high but malleable voice.
This is at its weakest when he reaches towards a kind of late Seventies soul sound (She Needs Me) and at its best when he abandons the reference points and gets Beck-like soulful on you (I Wanna Be Your Telephone, The Ring, You are Waking).
Some real winners here too: the slippery It's A Kiss; the title track which opens with a soft acoustic guitar backdrop then develops outward and back; the creaking almost hymnal You See My Light right at the end which sounds like it could have slipped off an alt.country album.
The angry grit that covers some of these arrangements comes from heavy hitters like producer Chris Taylor of Grizzly Bear, and Pat Sansone of Wilco -- which means most of this is duffed-up soul and r'n'b for people coming from the rock direction more than Otis Redding, Marvin Gaye et al.
By the way, he's either got a good sense of humour or is just very English: he wants to come in "for more than a cup of tea" -- which could have come from Jemaine and Brett who have rather spoiled over-earnest soul for us.
In many ways Liddell isn't doing too much himself that is groundbreaking, but the way his songs here are packaged and delivered should certainly take him to a contemporary audience which may have few of those reference points he knows so well.