Graham Reid | | <1 min read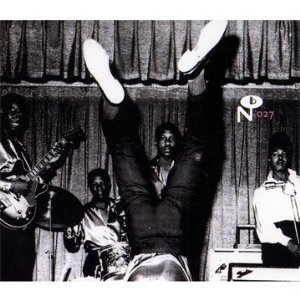 An earlier volume of not dissimilar desperate, crazy, urgent, cheaply-recorded and often exciting soul from the Sixties and Seventies drew great praise at Elsewhere (see here) -- and, once again -- although you might never have heard a single name previously -- you can't help but be hooked by the sheer energy these artists bring.
Smart's Palace was a somewhat seedy club in -- improbably -- Witchita, Kansas (hardly the home of soul you would have thought) and the owner/bassist Dick Smart started his own Solo label from which these 19 tracks are drawn.
So here are Baby Neal, LT and the Soulful Dynamics, Kenneth Carr, Tim Jacob -- and variations on those as the Smart Brothers link up with configurations of the above.
As with that previous collection (and the equally excellent Good God! Born Again Funk from the same source), this is a jewel box of unpolished diamonds, the odd rhinestone and some genuine five carat soul.
And an instrumental version of the Beatles Day in the Life by Chocolate Snow which takes it into . . . different territory, shall we say.