Graham Reid | | 1 min read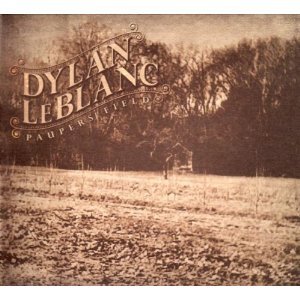 From the understated openers with their gentle backbeat, soft organ and steel guitar, LeBlanc -- barely 21, out of Louisiana -- announces himself as part of a long lineage which stretches back to the country-soul out of Muscle Shoals studio (where his dad was a session musician) and the country-rock of the early Band, but which also reaches to more contemporary names such as Jim James (of My Morning Jacket) and Will "Bonnie Prince Billy" Oldham's more recent albums.

There's a world-weariness in some of these songs (If the Creek Don't Rise with Emmylou Harris) and his backstory of booze, coke, pills and rehab means he grew up fast and hard, and has much to be weary about.

That is captured in the slow, croaked Ain't Too Good at Losing ("I think too much in the morning . . . I can't run . . . I give up") and the finger-picking/banjo-backed Changing of the Seasons ("You can say I've been around the block"). But musically these songs mostly occupy a languid dreamworld where alt.folk and country-soul sit on a bed of humid pedal steel and conjure up warm bayou nights over a bottle of local liquor.

If this debut lacks a killer punch it is all of a piece, and he populates his songs with sketched-in characters as much as himself.

A slow grower.