Graham Reid | | 1 min read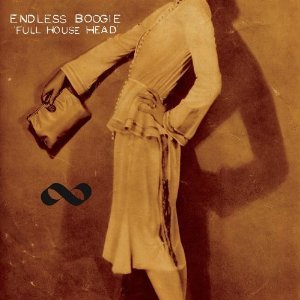 In his rock'n'roll essays and fiction collection The Boy Who Cried Freebird, the American writer Mitch Myers traces the notion of "boogie" from its name (having sex, basically) through the blues (John Lee Hooker's Boogie Chillun in 48) and boogie-woogie piano a building block of early rock'n'roll and then into those endless jams which longhaired guitarists get down'n'boogie on (think Ten Years After at Woodstock).

His essay was entitled Endless Boogie after a Hooker album – and this same-name Brooklyn four-piece pick up the Ten Year After end of the story and run with it. Or sometimes jog on the spot.

The band's singer/guitarist Paul "Top Dollar" Major told Mojo recently. "If we had a motto it'd be, 'When you get there, stay there'."

And they do, for 22 minutes on A Life Worth Leaving, almost 10 on Empty Eye and over eight for Top Dollar Speaks His Mind and Pack Your Bags.

This is raw, guitar-framed rock'n'blues garageband jamming which refers to the late 60s and early 70s (Blue Cheer, Canned Heat, Golden Earring, Grateful Dead), and because of the dual guitar possibilities with Jesper Eklow, hints of a more earthy Television . . . although the appropriately entitled 10 minute, Slow Creep is a quieter and more taut piece with gritty slide.

In some respects this is prog-rock without the prog, pomposity or pretense at deep meaning.

This just is – and if you like guitar boogie which just stays there then these guys do exactly that – and it's better at kiss-the-sky volume of course.