Graham Reid | | <1 min read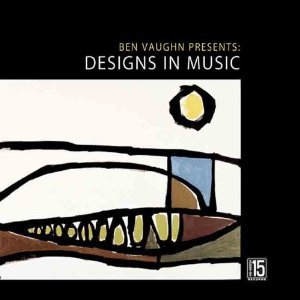 It's not like Ben Vaughn needs a calling card into the world of television soundtracks, his music has apparently been used in That 70s Show and Third Rock From the Sun.
But this delightfully referential album -- recorded with the cream of LA session players who are in on the game -- includes nods to everyone from Ennio Morricone to whoever wrote the theme to The Jetsons, Henry Mancini and Burt Bacharach, romantic beachcomber surf music and the less exotic end of Martin Denny, and the theme to the Andy Griffith Show (yes, there is whistling).
There is wonderful organ, girl singers going doo-doo for the bits with hints of Latin, musical drama (Crash Point which is one part Mission Impossible and another Austin Powers), busy flute, cool guitars and . .
Just a lot of fun, especially if you play their game: what television show would this be the theme to?
It is clever, crafted and persuasive. You'd give this guy the gig any day. And in fact no matter what show you've got, Ben Vaughn has probably already written the theme for it -- designed it, actually -- right here.
Very cool.