Graham Reid | | 1 min read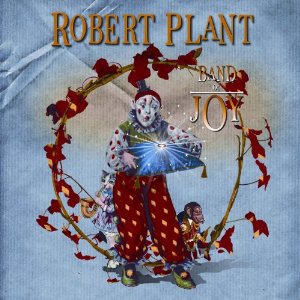 In 2003 this former frontman for Led Zeppelin released Sixty Six to Timbuktu, a double disc retrospective of material from his solo years which was impressive in its scope: old blues and r'n'b to Zepp-framed stadium rock and his journey into music from North Africa.

As a musical explorer Plant hasn't stopped: two years later came the exceptional album with his band Strange Sensation, Mighty ReArranger, an exotic prog-meets-world music; then three years ago was his Grammy-grabbing rootsy rock Raising Sand with Alison Krauss.

You wouldn't dare predict a Plant album and this one – in a title which was the name of his pre-Zepp band with drummer John Bonham – finds him with Raising Sand guitarist/Americana legend Buddy Miller as co-producer, Darrell Scott on mandolin, accordion, pedal steel etc.

The material is diverse – songs by Los Lobos, Richard Thompson, Townes Van Zandt alongside the traditional Satan Your Kingdom Must Come Down (most recently given a much more brooding reading by Willie Nelson on Country Music), some lost Fifties pop and originals.

But all are given a twist: Los Lobos' Angel Dance has North African elements; the original Central Two-0-Nine sits somewhere between a backporch rocker in Tennessee and his work with Jimmy Page on No Quarter, and the widescreen Petty-like country guitar pop of Van Zandt's once-folksy Harm's Swift Way.

Most impressive are the sonic landscape given to Low's Silver Rider and Monkey (both unsettling and evocative piece with Patty Griffin as Alison/Emmylou/ghostly presence), and, at the opposite end of this broad spectrum, the effortless pop of Only Sound That Matters.

As interesting as this is – and it is certainly that – the emotionally lighter songs (You Can't Buy My Love, Falling in Love Again, the traditional Cindy over jaunty backdrops) stand in odd contrast to the more impressively dark and unsettling pieces where the dark heart of this album really beats.

Those mood swings mean Band of Joy – which is far from joyous sometimes – unfortunately ends up slightly less than the sum of its parts.