Graham Reid | | 1 min read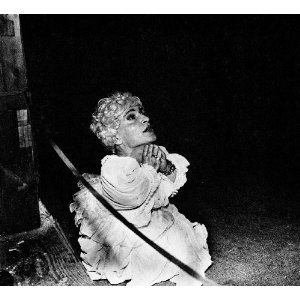 After their last album Microcastle (one of Elsewhere's best of '08) this beguiling outfit seemed to go off the map, perhaps in part because of mainman Bradford Cox's side project as the equally fascinating (but different) Atlas Sound.
If that last Deerhunter sounded like an astute distillation of diverse influences this slightly more low-key and surreptitious album owes very little obvious reference to anyone else.
Certainly there are a few fuzzy pop moments (the upbeat indie power-pop of Memory Boy, the more dreamy Desire Lines, the chiming Fountain Stairs), but songs like the five minute Sailing creep by over low acoustic guitars and surface noise and odd sonics (akin to the electronica-atmospherics of some of Atlas Sound) and Basement Scene is delicately echoed folk-pop (okay, Everly Brothers/Lennon at a push). Coronado chips its way into your consciousness through distorted vocals ("I had a few good years").
By blending electronic noise (see Helicopter) with ballad-charm and verse-chorus pop, Deerhunter have a lot of options to explore.
And the seven minute-plus closer He Would Have Laughed -- a looped phrase, yearning vocals, gentle embellishments from pianos and guitars and strings -- is a thing of gentle wonder.
It is possible that despite the case for Deerhunter (and Atlas Sound) being advanced by champions like Elsewhere that they will languish just beyond wider public perception.
That, I think, would be a real pity. They possess a sense of mystery and magic yet are not so far off the centre as to be a tough call. Quite the opposite in fact, there is a lot about this music which is very beckoning.
Accept the invitation.