Graham Reid | | <1 min read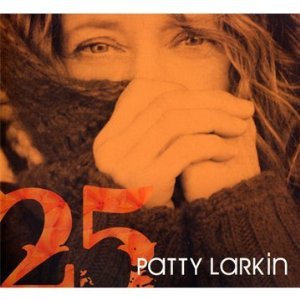 Celebrating 25 years in music usually means a greatest hits, box set or some kind of attention-grabbing project.
It is typical and a measure of Larkin's generous nature that rather than go that whole route she collected 25 of her favourite self-penned love songs and invites in 25 of her favourite singers and people she had admired to accompany her. And in the credits to each song she puts the guest's website. Nice.
And some damn fine company she keeps: here are Bruce Cockburn, Rosanne Cash, Shawn Colvin, Chris Smither, Suzanne Vega, Mary Chapin Carpenter, Greg Brown and others.
And although these may be generically classified as "love songs", Larkin's writing is rigorous and diverse, so each artist -- even though frequently involved as backing vocalist rather than in a duet situation -- gets to bring something of themselves to the songs (which are to be honest mostly low-key and acoustic).
But these wine-light songs should certainly have wide appeal if intelligent singer-songwriters are in your frame.