Graham Reid | | <1 min read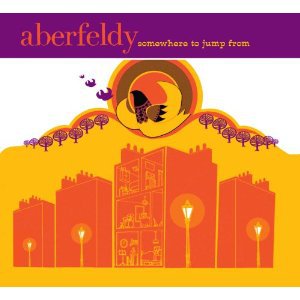 This Scottish band -- about whom the words delightful, charming, witty and sensitive come to hand -- deliver a lightly embellished and perfectly enunciated form of folk-pop which at times recalls a less self-centred Morrissey as sung by a young Paul Simon, or a less anxious Belle and Sebastian as sung by Graham Nash (of Crosby Stills and Nash).
In fact Nash gets an amusing name-check on the song Malcolm.
By gently mixing up the sound -- little cheap organ and rhythm box on Lisa Marie and faux-soul backing vocals -- and penning lyrics which hook you in because of their narrative quality, Aberfeldy are . . . yes. delightful, charming etc.
They will be far too lightweight for many tastes, but anyone coming from the Pop Frenzy end of the spectrum (bands like Radio Dept, the lovely Clientele and Camera Obscura) will be seduced by this collection of songs which are delicate but never twee.