Graham Reid | | 1 min read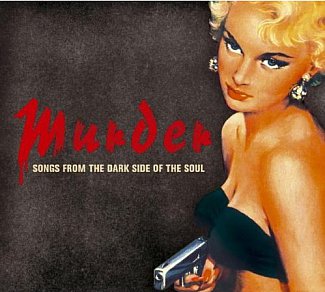 The seemingly endless CSI and such like on television, movies about killers and cops, as well as news reports of real life murders suggests that what began with Cain and Abel still fascinates us -- and we didn't need Nick Cave to tell us that murder songs were kind of interesting.
This 23 song r'n'b, blues and country collection brings together songs about killing and bloodshed and a remarkable number of them -- Louis Armstrong's I'll Be Glad When You're Dead You Rascal You from 1950,and the Stanley Brother's banjo-driven Pretty Polly among them -- are cheerfully upbeat.
Champion Dupree however also gives you fair warning, if he catches you with his wife he'd going to sharpen up his knife and start his chopping (I'm Going Down With You); and calypso singer Lord Executor with the slightly bizarre Seven Skeletons Found in the Yard (1938) sort of hints at his themes by virtue of his name alone. (He also did songs about cricket however.)
All the big name killers are here: Ethel Waters (Frankie and Johnny, 1938); Sonny Boy Williamson (Your Funeral, My Trial, '58); Billy Boy Arnold (Prisoner's Plea, '57); Roosevelt Syke (44 Blues, '39); Bessie Smith (Send Me to the 'lectric Chair, '37) . . .

And Billie Holiday with her signature song Strange Fruit from '38.
Is there a moral in any of this? Sure is: keep away from women, liquor . . . and white folks.
One for fans of Nick Cave's Murder Ballads perhaps? And of less appeal to those who like the more glossy end of CSI Miami.