Graham Reid | | 1 min read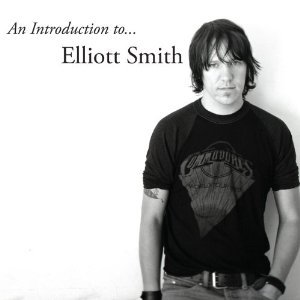 It seems curious that the intelligent, melodic and very dead Elliott Smith hasn't engendered a cult following: his albums were consistently good and the circumstances of his death (if it was suicide it was a strange one in which questions needed to be asked) should have guaranteed him t-shirt status at least.
Smith had half a dozen songs in Good Will Hunting and appeared on stage at the Oscars singing Miss Misery to the people in gowns and bow-ties -- hardly his natural audience.
One part melancholy Cobain as re-imagined by Neil Finn, an indie-rock self-pitying type who could write beautiful melodies and delighted in a trip to Abbey Road (listen to the Beatles influence in Pictures of Me here), Smith must have been a pain to be around, but out here in the world all we had to deal with were his engrossing albums.
He was moving from cult status to mainstream -- but not a pace which seemed as killing as happened with Nirvana.
But then . . . something happened.
This 14-song compliation -- which includes an early version of Miss Misery, also on the New Moon collection -- draws fairly from across XO, Either/Or and Elliott Smith albums with some also from Roman Candle, Figure 8 and the posthumous From a Basement on the Hill.
Smith's body of work was quite extensive but this collection is, as it modestly states, an introduction (with a good clear essay by his friend/studio owner Larry Crane which avoids some less flattering opinions).
As an intro it would be pleasing to report that Smith was getting the attention he deserves.
If he's new to you, this should do the trick nicely. You'll be impressed.