Graham Reid | | 1 min read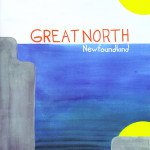 This Auckland band impressed mightily with their Soldiers EP of last year and this debut album really steps up to the plate.
Coming from an alt.country end but with discreet influences from the likes of Springsteen, Dylan, Neil Young and the Waterboys as much as muscular poetry and indie.rock (the landslide of guitars which bury All Eyes right at the end), this album has a broad reach.
Singer Hayden Donnell has a road-battered and lived-in voice and so these lyrics of loss, love and dark poetics and/or spiritual uplift (the irrepressibly catchy Sailors) sound utterly convincing: "Fire on the radio in your hotel where you send broken letters back to your hometown" on the quietly gripping title track.
These songs also feel slightly and deliberately under-polished which adds gravitas as on the live-inna-spare room sound of the finely wrought and lyrical Second Skin ("in the fake white light you were looking like a queen, with a hard luck story where your halo should have been") and I Feel Alive with what sounds like an old upright piano.
It is impossible not to quote lyrics here as they are often so elliptical yet create hard edge images ("you flying at me like a wrecking ball, coal in the garden, salt in the soil") but this tight five-piece also drag you in with interesting dynamics and songs morph effortlessly.
In places this sounds like it is touching old places ("You ran straight across the river into the Promised Land as the wise men came bearing bullets and medicine in their outstretched hands") and also the mystical (Whales).
The more you listen the more you respect how this band has transcended its influences to create something deeply poetic yet utterly engaging . . . and in its own voice.