Graham Reid | | 1 min read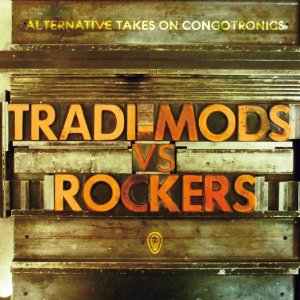 Subtitled "Alternative Takes on Congotronics", this well-annotated double disc lets loose alternative and post-rock acts on the lo-fi but compelling music from Kinshasa dance clubs where cheap keyboards and beat-machines were slammed alongside traditional thumb piano, found instruments (pots'n'pans), megaphones, electric guitars and drums.

The bands Konono No 1 and Kasai Allstars (and the Congotronics collection also sourced here) make astonishing music, and since the appearance of the first Konono No 1 album five years ago people have tripped over themselves to hail these innovative musicians or share the same bill.

Unlike the manufactured Rhythms del Mundo albums (Cuban-ized Western pop), this collection bring together people who – despite geographical and cultural distance – share the same outsider ethos or rhythmic sensibilities.

So here Deerhoof and Animal Collective, percussion player Glenn Kotche (Wilco) and Jolie Holland, electronica big names (Burnt Friedman) and many others mix-up, process, gently mash-up or deftly massage Congotronics/Konono/Kasai and others' material.

Impressive and fun in an Afro-ambient/electronica way, and not a whiff of PC "world music" or cultural imperialism. Just interesting, challenging and dangerous (Woom's attack on Enter the Chief) sounds.

Most often these pieces are like cutting-edge post-rock or the kind of music you get on a sampler disc from magazines like The Wire, sort of 21st century techno-electrobeat wrapping up real percussion.

This variously sounds like mad soundtrack music, Terry Riley minimalism with a heart as well as a pulse, off-cuts from some warped Brian Eno project with African musicians, and a journey through sound (dub, techno, ambient, trip-rock) which hip people in New York and Berlin work years to try to come up with.

Brilliant on it own and, in the best of all possible worlds, this might lead newcomers back to that first Congotronics album where Konono No 1 redefined/ignored musical parameters.