Graham Reid | | <1 min read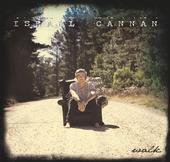 Cannan from the east coast of Australia has ben itinerant for some while -- hence the title of this album -- and has spent his time looking, writing and finally recording this quietly impressive album.
There's a folk-rock quality at work mostly (although he veers alarmingly close to early REM on To The Left) but he is also something of a road philosopher-poet on material like On My Way ("one sea, one shore, one open door") and themes of moving on, spiritualism and religion (I'm guessing some Christianity in his life?) and searching for meaning are throughout these 13 songs.
He also has a strong voice which can carry the more rocking tracks, but his forte is the intimate (Forever This Time).
He kept a journal and posted videos during his travels (see here) and you have to admire his stamina, smarts and songcraft.
Interesting, on every count.