Graham Reid | | 1 min read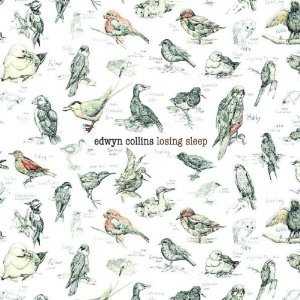 Scotland's Orange Juice fronted by singer-songwriter Edwyn Collins only had one persuasive album (You Can't Hide Your Love Forever in '82) and one UK hit (Rip It Up from the album of the same name, also in '82) but their arch, often ironic and non-threatening pop has recently occasioned a 6CD/DVD collection, a reflection of the high regard in which they were held.

Since they split in '85, Collins has made interesting albums but in '05 suffered a cerebral hemorrhage which left him literally speechless, and this is his first new album since – which explains songs which ask "what is my role?", say "I can do it again", and announce "it's good to be here".

With sterling assistance from members of Magic Numbers, Franz Ferdinand and the Drums as well as Johnny Marr, Roddy Frame and others, Collins sounds well into a recovery-comeback with this crisp pop-rock. His former coy and ironic position is now replaced by an unvarnished honesty: "I'm losing dignity, I'm insecure" and "I must admit I'm changing and now I know the simple things make my world go round".

There's sharp pop-rock here where Collins' dark voice sounds assured (the dramatic, emotional I Still Believe in You) and some Scottish faux-soul (Over the Hill), but the two closing ballads – about fear, acceptance and belief – are heartbreakingly beautiful in their eloquent simplicity.