Graham Reid | | 1 min read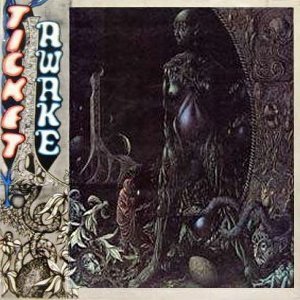 When Kiwi acid-rockers Ticket from the early Seventies re-formed towards the end of 2010 for a couple of gigs it was hoped that this reissue of their trippy classic, Hendrix-inspired album would be available at the door.
But that didn't happen because . . . Lots of reasons I suppose.
But here it is now, remastered and in a gatefold sleeve with typically excellent liner notes by Nick Bollinger, and with four extra tracks (two of them the A and B sides of their '73 single Mr Music/Them Changes for the Vertigo label).
This is very much music which is a product of its acid-infused period (Dream Chant stretches past the eight minute mark) and most attention rightly falls on Eddie Hansen's psychedelic guitar work which uses Jimi as its starting point.
But the adept funk-rock of the rhythm section (bassist Paul Woolright and drummer Ricky Ball, both ending up in Hello Sailor) is also what set this band apart (on Broken Wings much in the manner of Hendrix on Someone's House is Burning Down), and even at this distance Trevor Tombleson's strong vocals sound confident as they deliver lyrics which aren't perhaps as insightful as they might have seemed in those heady days.
They also anticipated the country-rock movement/back to the ohu drift on the country-funk of Country High, and Hansen could pull out as much nuance and gentleness (Angel on My Mind, Then You'll Fly) in his playing as reach for the sky.
So while they could really stretch on stage, this album found them intelligently constraining themselves which is why it stands up much better than many from the period. They had songs, and a lot of psychedelic bands sort of didn't bother much with that sort of thing . . .
My recollection of Ticket in their heyday is told at Elsewhere here.