Graham Reid | | <1 min read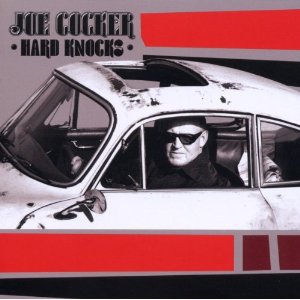 Cocker at 66 is candid enough to say that the idea behind this album was to get him on radio because -- good though his last one Hymn For My Soul was -- it didn't sell as expected.
That meant bringing in another producer (Matt Serletic who had done good work for Collective Soul and Matchbox 20), getting the word out for radio-friendly singles from songwriters and tweaking things with programmers in mind.
Still, there no getting away from That Voice though and Cocker here deploys its full and distinctive rawness on material like the title track, the standout ballad Unforgiven and the gospel-tinged Thankful, all of which sound vaguely autobiographical although come from other writers.
The slower So It Goes is also a fine piece of work.
But around these cornerstone tracks are others which feel like lesser vehicles . . . although he nails the Dixie Chicks' I Hope right at the end by moving into that zone where he is most comfortable, Ray Charles-styled gospel soul.
So a slightly uneven Cocker album and although it seems have to been a successful stab at radio (Europe picked up on it, so did the UK) you can't help feel its predecessor was a much better album in the comparison.
Like that? Then try this.