Graham Reid | | 6 min read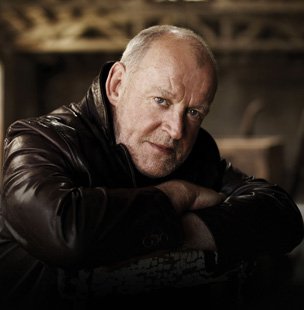 It's a trick question, but see how you go: Who's the odd one out in this list; Hannah Montana, Britney Spears, Joe Cocker or Justin Bieber?

The answer is, of course . . . the Bieber boy. He's the only one who hasn't had a song written for him by former American Idol judge Kara DioGuardi.

But the real question is, what is 66-year soul singer Cocker doing with having not just one, but two, DioGuardi pop co-writes on his new album Hard Knocks? After all, this is a man whose previous album -- the stripped back Hymn for My Soul produced by Ethan Johns in 2007 – was deeply spiritual.

As good as Hymn For My Soul was – "the biggest record I have had in Britain for years, we did like 150,000 copies. Yet it did nothing in the rest of Europe" – Cocker admits he needed to aim for radio with Hard Knocks, recorded with producer Matt Serletic (Matchbox 20, Collective Soul).

"I interviewed a few producers in LA and I really liked Matt and we were trying to make a modern soul record that would get played on European radio, that was the idea when we were going through reams and reams of material.

"It sounds very different with all the electronics but I gave him full rein."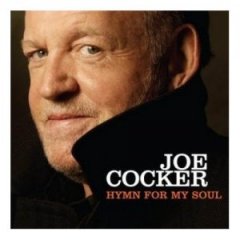 And among those many songs were the two which has DioGuardi's name on them, whom Cocker had met when he appeared on American Idol earlier in 2010 year. To her credit as a songwriter-for-hire and through working with others, she delivered two standouts, the raw ballad Unforgiven (mostly the work of co-writer Mitch Allen) and the gospel-influenced Thankful.

"She was very funny and came along to the session and was saying to me, 'You don't have to sing it like that, you know' and I was looking at her saying, 'You know honey, when you've been singing as long as I have, you do things a certain way'.

"She was trying to get me to do more of a pop thing but she joined the [gospel] chorus."

It would be an unwise person who told Joe Cocker how to interpret a lyric, the man has been at it since the late Sixties when he took Beatles songs such as Little Help From My Friends and She Came in Through the Bathroom Window into whole new directions of throat-searing intensity.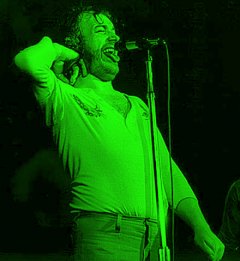 He commanded the stage at Woodstock (the first one), went on the road with Leon Russell helming the Mad Dogs and Englishmen tour, lost his way through booze and dope in the Seventies, and then became the inheritor of Ray Charles' mantle with songs as moving as I Can Stand a Little Rain, You Are So Beautiful and The Moon's A Harsh Mistress. He soared up the charts with Jennifer Warnes on Up Where We Belong and in the Nineties enjoyed a career revival as an authentic r'b'b soul voice.

Sheffield-born Cocker – against the odds – had survived.

He and his American wife Pam have lived in Colorado since 1995 where their Cocker Kids Foundation, established in 98, has been helping children in need by provided books, computers and educational/entertainment opportunities.

He's a man much more comfortable with himself these days (he gardens) and reflects on his recent career with humour, honesty and insight. The last few albums have seen him changing producers in search of something new and different, for himself and his audience.

"I really enjoyed the experience of working with Ethan," says the chatty Cocker, just back from pre-Christmas shows around Europe, "and he doesn't like to use any gadgets and it was all recorded on tape.

"But then my EMI deal fell through, I'd had a deal for them them in Europe for 15 years, so Sony asked me to make an album for them in Germany. I said, 'What kind of a record do you want?' and they said, 'We want more of Cocker album'. So I thought, 'Oh, I get it'."

Cocker is nothing if not candid: he says European audiences loved Unforgiven when it was played live "but it's an area that not everyone likes to hear me sing in. I have friends who love to hear me do bluesy material and they don't like me going into that big ballad area".

He also offer sales figures (Hymn only did 50,000 in Germany which had always been a good market for him, this new album has done 100,000) and much as he'd love to do a blues album he's told it would only sell 6000 copies so . . .

He mentions in passing he's 66 so traipsing into radio stations as he did in Europe isn't that easy any more and says the album wasn't even going to be released in Britain by the local arm of Sony there.

"In England they don't like this new one, maybe because I didn't do any promotion for it ," he laughs.

"It was like an afterthought. Sony was a separate entity there and didn't want to put it out there so it got shoved to the back of the queue. So I did a whole month of running around Europe the old fashioned way where you go to each radio station, and it's tough when you get to my age – although I'm told not to mention age in interviews."

In a thick German accent he says "They don't vant to hear you talking about gettink older".

But he does anyway, admits he looks at his albums "like picture books for people to know I'm healthy and putting out some songs" and that with Hard Knocks he was "trying to make a radio album that would get played in the middle of all the modern sounds that are going on".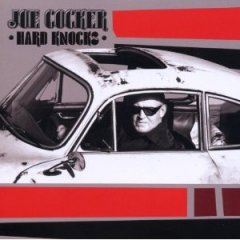 "But I couldn't believe when we started this project how many slow tunes were sent to me. I'm talking 45 out of the 50 were slow. When they suggest to writers my name they tend to think big ballads like You Are So Beautiful or whatever.

"It's hard to find modern r'n'b that isn't straight 12-bar . . . like the opening track Hard Knocks which is the kind of song I like, it's r'n'b but removed from the formula."

The more radio-directed, pop-rock sound of hard Knocks is certainly working in Europe: "It went number one in Hungary and the oddest places. We do incredibly well in the Ukraine, Poland and Russia. They just like my voice and over the years I've been lucky enough to have hits that have stuck in people's minds and relate to time periods."

But, laughing again about his age, he says he still wants to do that blues album.

"One like those old London Sessions where Jerry Lee Lewis would get all those English cats together. You get Eric [Clapton] and Jeff Beck . . . and I wonder if that would be a nice way to make an album, just really great songs and do it almost live in some sessions.

"But I better hurry because, well, we're all . . ."
For an earlier interview with Joe Cocker, see here.