Graham Reid | | <1 min read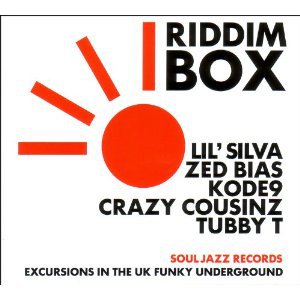 Perhaps just a heads-up for DJs and samplers on this one?
Here be a double disc of UK underground and dancefloor tracks which should pull the punters to a spot under the mirrorball: chipping electro-bleep from MJ Cole (Volcano Riddum); lo-tech beat merchant NB Funky with the title piece; the slightly squelchy (Tubby T's Ready She Ready given a Seiji remix); various injunctions to get on the floor; suggestions of Afrofunk (Donae'O's African Warrior); JA dancehall stlye . . .
Just heaps o' beats for the nightclub . . . or when you are vacuuming in a real big hurry?
Like the sound of this? Then try this.