Graham Reid | | <1 min read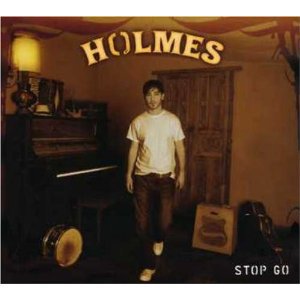 Okay, this album came out in 2007 -- which is of course an eon ago in the world of of pop -- but Elsewhere has an unashamed affection for power pop, and this album seems to have just been given distribution on New Zealand so . . .
Holmes is a US indie band but really the work of producer Roy Shakked who made his name remixing tracks by Sarah Vaughan, Jimmy Griff, McCoy Tyner and other jazz greats as Jazzelicious -- but then decided to indulge his inner power popper.
So this album has discreet reference points in the Beatles (Rubber Soul and Abbey Road period, mostly skipping the psychedelic middle), a little Big Star and Badfinger . . . You get the idea.
He doesn't quite crack the power choruses of any of these bands and errs more towards the lighter end of power pop, but he has a nice line in pastoral pop (Another Week -- and Nevermind where he takes the local bus down Penny Lane to Strawberry Fields but doesn't take the whole trip, if you get my drift).
Not a classic power pop album like Dwight Twilley or Big Star etc. Perhaps because he's a keyboard player rather than a guitarist -- and for purists the true power pop is driven by six and 12 strings.
But an interesting pop album of the old style nonetheless.
Like the sound of this? Then check out Kelley Stoltz.