Graham Reid | | 7 min read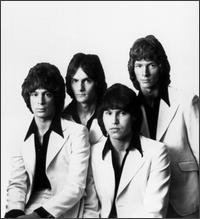 The perfect pop gig, no doubt about it. A tidy 40 minutes of three minute songs accompanied by lots of bouncing up and down -- then off.

And back for a four-song encore. By my reckoning, that's the playing time of two sides of vinyl and an encore of EP dimensions. Perfect.

And this was pop -- power pop more correctly – and Sweden's Wannadies, rocking the roof off London's LA2 in Charing Cross Road on this night in mid '96, were among its finest practitioners.

From the ringing chords and nagging melody of You And Me Song ("the best single of the entire summer," NME noted when it appeared in late '95) to the humour of Might Be Stairs ("we spend our money on guitars, write songs about our broken hearts") the Wannadies were just the latest to have cornered the market on big chords and tunes your plumber can whistle.

Or is so unashamedly energetic that a packed LA2 jumps up and down in unison singing, "chances are we might be stars and live forever" while frontman Par Wiksten showed admirable stage-bounce in the absence of a trampoline.

This was "pure pop for now people," as Nick Lowe once said - and there's always been a lot of it about.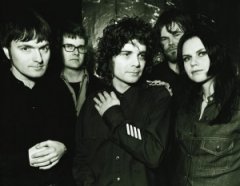 In a nearby pub before the gig, the five-piece Wannadies sip lagers and Hooch alcoholic lemonade and joke about the paths that brought them to Britain to support Sleeper and later Frank Black, turn down the Bowie support slot after Morrissey pulled out ("we only had five days and we were already committed to other dates," says keyboardist Christina Bergmark) and the amalgam of musical influences (early Bowie, Kiss, Talking Heads, Buzzcocks) that they bring to their archetypal sound.

In accents tinged with Swedish pronunciation – although Wiksten sounds like he learned English from Joe Strummer and The Eastenders -- they tell of how their debut album on a Swedish indie label scored them a four-page newspaper spread in their hometown of Skelleftea (pop. very few). "My mother said we were world famous in Skelleftea," laughs Bergmark, whose mother has probably never seen an L&P advertisement.

If there's any sense of irritation with the way things have gone since they became the Wannadies in late 1990, it's that British critics think of them as naive and somehow unaware of what they are doing.

But you don't write songs as smart as the Cheap Trick-like Sweet Nymphet or the blazing chords of New World Record ("don't want hold you tight, I just want to break records, of any kind") on their third album Be A Girl without being well schooled in the power pop tradition. And when they wind up the volume, echoes of that tradition are everywhere.

Power pop is a wonderful thing which works from very simple principles: "I like my songs to be completely airtight," says Steve Ward of the American power-poppers Cherry Twister. "I want to be able to like every second of them, to melodically go for the kill every time."

And that's what power pop does, melodically goes for the kill.

It's traditional pop music (verse-chorus, bridges and middle eights) which comes with knock-out melodic hooks and very big guitars. Vocal harmonies -- rare in indie rock, grunge and most other rock genres - are integral to power pop.

But because radio has partitioned itself into classic hits, black urban and alternative formats, this is pop which, ironically, had't been that popular. Until the mid Nineties again.

The emergence Stateside of outfits such as Greenberry Woods. the Posies, Red Kross and the Gin Blossoms gave impetus to the power-pop movement and in December '95 Billboard magazine spotlighted the movement while noting that its following was mostly in the alternative and underground subcultures.

"Power pop is songs that should be, in a perfect world, popular," said Matthew Kaplan who hosts a power pop show on a New Jersey radio station. "However since we don't live in a perfect world, it's left to the underground to appreciate them."

But in the States, all that changed with a whole new movement dedicated to memorable music delivered big.

Across the Atlantic the story was much the same. Cast, the Bluetones, Teenage Fanclub, Dodgy ("the best band in Britain," said NME in '94) and, of course, Oasis, all pumped up the chords, dragged in a melody both naggingly familiar yet seemingly an invention and got crowds singing along with mile-wide choruses.

At this end of the planet the Church in their early days and Hoodoo Gurus out of Australia (among hundreds of others) held the power pop banner high, and locally Garageland and Superette rediscovered the virtues of traditional pop structures. Both Neil Finn and Martin Phillipps of the Chills (while not always delivering them with quite the same firepower) are past masters in the genre, but the liberating cinerama-chords of power pop are still largely unexplored.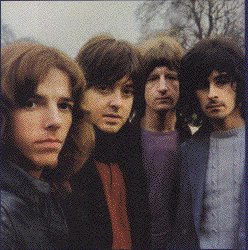 A quick look at how it got to the Nineties and beyond shows a muscular lineage which can be traced directly from mid-period Beatles through their Apple bandmates Badfinger (right) who had a string of Beatlesque hits into the early Seventies from band members Pete Ham and Tom Evans (who wrote Nilsson's hit Without You).

They were the backing band at George Harrison's Bangladesh fundraiser, stumbled when the Apple label faltered, split in '74 and both Ham and later Evans subsequently suicided. More pop than power, but an important transatlantic bridge to the Raspberries out of Cleveland in the early Seventies.

Fronted by Eric Carmen who had teen idol looks and a voice that could blister paint, they cracked the charts frequently (Go All the Way, I Wanna Be With You, Overnight Sensation) and are now cited by power-poppers as the link between mid period Beatles and Seventies stadium pomp-pop bands like Kansas.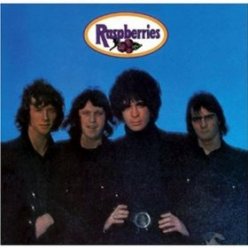 Numerous line-up changes and the loss of crucial producer Jimmy Ienner saw Carmen go solo, his All By Myself a staple of American FM radio in the late Seventies.

Cult bands such as Big Star (fronted by Alex Chilton and out of Memphis) and the Shoes (Zion, Illinois for this four-piece who self-produced their own album which only critics heard - and salivated over) never enjoyed quite the same chart success as later high-profile power-poppers like Cheap Trick and the Dwight Twilley Band.

(In a piece of sublime pop serendipity Dwight and partner Phil Seymour met and went to a screening of A Hard Days Night.)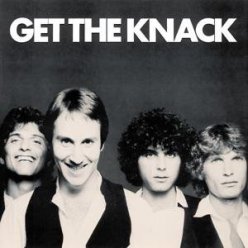 But it was the Knack in '79 with their Beatle references (suits and skinny ties, album design and ringing choruses) who both elevated and ended power-pop. They topped the United States singles charts with My Sharona but looked too obviously marketed during the punk years to have any longevity.

No one thought to point out the Sex Pistols and the Ramones were power pop, albeit of the ragged kind.

After the Knack, there came the Dark Ages until the emergence of Matthew Sweet, the Posies (who moonlighted as a surrogate Big Star behind Chilton), the Rembrandts, Material Issue, Gin Blossoms (who recorded at Big Star's old Ardent Studios in Memphis), Tommy Keene, Urge Overkill, the Greenberry Woods and others.

Britain's Teenage Fanclub unashamedly cited Big Star as mentors, Oasis liberally liberate Beatles', T. Rex and Gary Glitter riffs . . . and My Sharona was given new life when it appeared on the Reality Bites soundtrack.

Tribute albums exist to the Hollies and the Raspberries, and by the mid Nineties there were power-pop magazines such as Yellow Pills (which has launched compilations of unsigned American bands) and Audities (which has an Internet site with the mission statement "to share the discovery of this music, wherever we may find it. with as many people as we can") and . . .

And the Wannadies from Skelleftea.

They finish their drinks and head off to soundcheck laughing about Kiss, Neil Finn's "annoyingly good voice" and the virtues of Hooch.

"People say it's a kids' drink," says Bergmark as she knocks it back in a rush. "But we are kids!"

And the kids like pop. With power.