Graham Reid | | <1 min read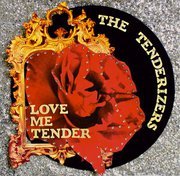 With a vocal style which brings to mind Bill Lake's engagingly fragile delivery and narratives, singer-writer here John Newton can boast some considerable credentials: he has a PhD from Melbourne and works at the Stout Research Centre for New Zealand Studies in Wellington. He's hardly po-faced though: on his Facebook page for Religious Views he has written "aw c'mon" and his Political Views are "despair".
Loosely in the country and folk genre, his songs -- here fattened out by a large band with slide, keyboards, mandolin, accordion, banjo etc -- are reflections of broad New Zealand culture and offer quite specific references (again like Lake). In that he is also in that local lineage which includes Ross Mullins.
When the guitars bring an edge -- Crosscut Saw; Poison about soldiers back from Vietnam with a taste for dope, and rebellious daughters; the harmonica honking Girl's Town -- things get more grip.
But over the long haul there is a sameness to Newton's slow and narrow-range delivery (as with Mullins) and while the stories and images are never less than interesting the over-arching tone of emotional discomfort and melancholy (music from the land of the Cinema of Unease?) also make this one to be sampled sparingly rather than undertaken in a sitting.
For more on the Tenderizers and to buy their album go here.
Like the sound of this? Then try this.