Graham Reid | | <1 min read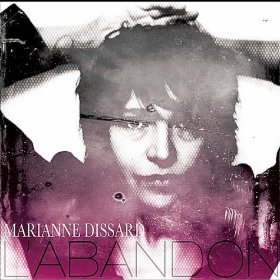 Although her impressive debut album L'entredeux took her to small audience (she sings in French) this Tucson-based singer and film-maker is rather more edgy on this outing which might win her an even bigger following.
Dissard -- interviewed here and more recently answering our Famous Elsewhere Questionnaire here -- lets some of the Americana influences of the previous album take more a back seat to dramatically purred (with claws) originals which also come with horn parts in places.
Her French lyrics -- reproduced, and in translation -- may give you clue to the mysteriously poetic moods: "five, six dickheads confessing without wafers, priesthoods of sadists chase naked and horny virgins" (Almas Perversas); ""You prisoner, don't be afraid, let yourself go. I am your woman and your stone wall" (Public Scribe).
She addresses love and lust directly with Brian Lopez on Roman Snow in which she whispers and coils, fires out images in a breathless husky style over the rapid beat of The Exile (the most touches by Americana, almost c'n'w in place) and on Fugu she comes close to th flinty intimacy of Marianne Faithfull in her heyday.
Not an easy one, but certainly one that gets its claws into you.
Like the sound of this? Then check out this.