Graham Reid | | 1 min read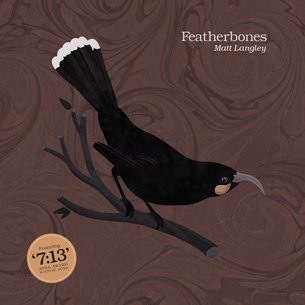 Langley's rootsy folk-cum-alt.country EP Lost Companions of 2007 – recorded in Wellington – announced a mature lyricist and a singer with a delivery like the best Americana artists (James McMurtry particularly) with a little Dylanesque drawl. It went past most, and this debut album is doing the same with few mainstream media reviews, despite it including 7.13 for which he won an APRA songwriting award (country category).

Again with a small band, Langley presents his crafted, unpretentious songs in an understated way and he has lost some of the vocal mannerisms of the EP for a more personal and convincing result.

The plodding Ride It Out isn't the most promising opener but thereafter in the moody Everybody Knows (which soars powerfully), the ballad I Don't Believe It, that award-winner 7.13 and country-rock of The Lion and the Virgin, and the acoustic folk of July confirm Langley is an assured songwriter with a number of strong, interpretive voices at his disposal. On Love and Money he adopts a worried, world-weariness, for Blue Eyed Once he has a pastoral, poetic optimism coupled with a sense of hurt reflection, and Let It Go Now delivers jaunty folk-rock with an acceptance of being "ordinary", but by declaring his love you know/he knows he isn't.

Langley's sophistication isn't bannered obviously, and this is as fine a singer-songwriter debut album as you could expect.
Like the sound of this? Then check out this.