Graham Reid | | <1 min read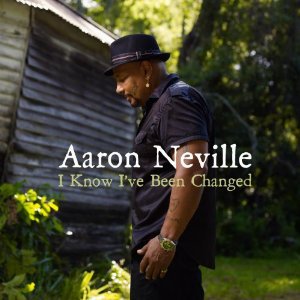 Aaron Neville saying he's been changed is hardly news, and nor is his soulful, vibrating falsetto which is given a florid showcase in the long intro to the gospel-cum-r'n'b opener here Stand By Me.
This sounds like an American Idol exaggeration of his quivering sound, but when the band kicks in (Greg Leisz on dobro, Allen Toussaint on piano, a gospel chorus) he reins himself in and things start to move along.

At other times Neville deploys that signature sound just a tad too much, but producer Joe Henry (he's everywhere these days) keeps the focus on soulful music with hints of New Orleans funk, swampy blues and a little back-country testifying.
So here is handclap church music (I Done Made Up My Mind), country soul gospel (I Am a Pilgrim), dramatic New Orleans piano and bluesy guitar on a warning about the Devil (Don't Let Him Ride) and songs about getting ready for the Lord, the power of His Truth and so on.

This connects also to early Sam Cooke, the Blind Boys of Alabama's doo-wop gospel (Neville appears with them at the Civic in Auckland this month) and various Louisiana musical threads.
But it's down to astute producer Henry and these seasoned musicians as much as Neville's vocals that this works over the long haul.
Like the sound of this? Then check out this.