Graham Reid | | <1 min read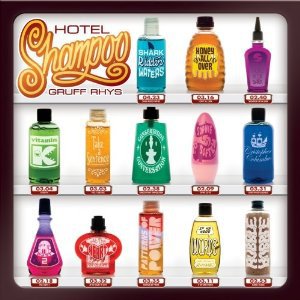 The singer for Wales' Super Furry Animals here delivers his third album and the reference points are pure Sixties melodic pop (the Vogues, Buckinghams, early Lennon-McCartney, the Beach Boys) and the LA singer-songwriters of the early Seventies (all those various Taylors, Dan Fogelberg etc). And a little mariachi trumpet.
This makes for a light and breezy pop confection guaranteed to bring approving smiles and nods of recognition (the hair-in-breeze Honey All Over) and even the darker moods (Vitamin K, Take A Sentence) come with memorable choruses and Bacharach-like strings and arrangements.
There is very little here you'd say is essential but as with so many low-flying albums, once you've heard it you can take it to heart.
That said, given this is his third solo outing, the familiarity and the lack of a couple of real killer pop tracks (Honey All Over is as close as this comes) -- and that a couple of songs sound like they are reprising others -- means this is best described as pleasant . . . and thereby stands condemned with faint praise.
Like the sound of pop music of this kind? Then check out this.