Graham Reid | | <1 min read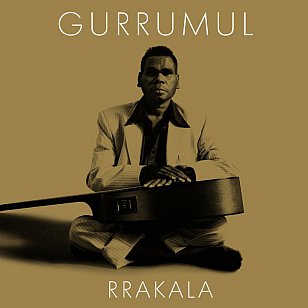 With his full name on his debut album Geoffrey Gurrumul Yunupingu reduced to more manageable Gurrumul, this blind Aboriginal singer-songwriter (a former member of Yothu Yindi and the Saltwater Band) here continues his way into global domination in the world music/folk genre.
Unlike many Aboriginal performers who use traditional instruments or deliver bog-standard reggae, the award-winning Gurrumul is an accomplished acoustic guitarist (and passable pianist) who sings yearning stories of historical hurts, the land, animal spirits and of ancient lore passed down the generations.
But it is his sublimely melodic voice – high, confident but sometimes close to a weeping tone – which carries these lovely songs sung in Gumatj and other indigenous languages (the beautifully packaged disc includes translations).

Djilawurr links the cries of birds and that of his grandmother in a soulful ballad; the engrossing, eight minute piano ballad Warwu is heart-stoppingly spare; and Bakitju with its assimilation of a chant-sing into a meditation on his ancestral home has an almost holy quality.

So although these songs are traditional in their concerns and language, they bridge folk, world music and pop effortlessly on an album which – although the overall mood is reflective and often melancholy – sounds like a cultural and personal affirmation set to delightful melodies.
The full Gurrumul story is told here.
Like the sound of this? Then you might be interested in this.