Graham Reid | | 1 min read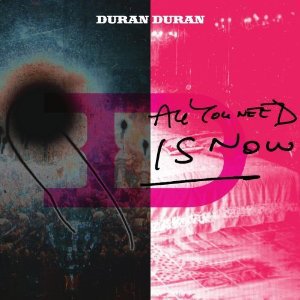 Although seemingly past their use-by date, Duran Duran are enjoying that perfect storm where nostalgia by their Eighties fans collides with a generation of younger musicians who are plundering that decade for ideas and sounds.
And suitably decked out in aggressive black clobber for their first video they launch this album with an admirable panache -- and sound like a slightly tougher version of their earlier incarnation. Which is smart.
They also get stellar assistance from Amy Winehouse/Adele/Kaiser Chiefs producer Mark Ronson as well as guests Kelis and Ana Matronic of uber-fans the Scissor Sisters, with Owen Pallett of Arcade Fire doing the string arrangements.
But what impresses here -- and it really does, even if you aren't a fan -- is the strength of their songwriting. Many of these -- the title track, the driving Being Followed, the dramatic Girl Panic! -- sound carved off from their classic period around Rio/Seven and the Ragged Tiger.
And that's no mean feat for a band which had really lost its way.
Safe in the Heat of the Moon pulls in a little Chic-like funk and Other People's Lives is urgent and snappy pop (although they must have their tongues in the cheeks with these lyrics about excess, self-obsession and glossy magazines . . . then following it with the escapist Meditteranea). Before the Rain is an appropriately ennui-filled ballad as a closer.
At 57 minutes it might be a track or two too long (Too Bad You're So Beautiful and Runaway Runaway right at the end add nothing and detract from the established energy by outstaying their welcome) but that seems a small criticism of an album which is a surprising and welcome return to form.
Who would have thought?
Like the sound of this? Then check out this.