Graham Reid | | <1 min read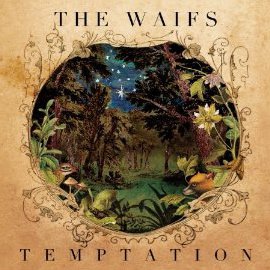 This award-winning Australian folk-rock-blues outfit is much tougher than their fragile name suggests and over five albums, an EP and considerable touring at home and in the States (where they have recorded in Nashville, this one in Minneapolis) they have made a name for their dry, spare and harmony-embellished songs where emotions are worn upfront.

They aren't averse to a little melodic pop (the languid, 50s sounding Beautiful Night here which slurs like Rickie Lee Jones, the chipper and radio-friendly folk-pop Falling and Day Dreamer), but mostly their material is grounded in dark and religious Americana (the apocalyptic Waitsean quasi-gospel Moses and the Lamb, Temptation about Christ and the Devil in the wilderness) and songs of plaintive desperation and loss (Somedays, Goodbye Darlin) with glimpses of redemption.

Set against spacious backdrops of angular and off-kilter guitars, raw percussion, banjo, ancient piano, upright bass and the like, these 11 songs are gently lifted by the harmonies of sisters Vikki Thorn and Donna Simpson who – along with singer/guitarist Josh Cunningham – craft the leanest of lyrics which sketch in emotions and discomforts and more than narratives.

Along that lineage which runs from the troubled religiosity of the Louvin Brothers to soul-baring Lucinda Williams – which means the melodic and engaging Waifs keep fine company.
Like the sound of this? Then check out this from Sweden.