Graham Reid | | <1 min read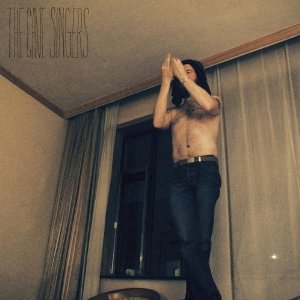 Over two previous albums this Seattle-based outfit weren't easy to pigeon-hole (alt.country, boho-folk, indie.something?) but were always interesting because of that, and not the least for singer Peter Quirk's distinctive vocals which were "quirky" for want of a better word.
Here however they really throw in some visceral and edgy material (the abrasive and tense Black Leaf, the psychedelic spook voodoo of Outer Realms) alongside brooding backwoods menace (Falls where an Appalachian Doors get old time religion and quit town in a hurry) and strange, evocative narratives (Haller Lake).
Quirk's singing has become stronger and more tar-coated, the arrangements for small string parts and keyboards are more complex and there are discreet influences from drone music, blues and Middle Eastern melodies alongside their strong core of alt.folk.

Things falter a little around the midpoint (Clever Creatures sound like Lou Reed gone to Texas, the harmonica-embellished Haystacks you've heard before from the likes of Peter Case and the Waterboys) but the dreamy folk of Distant Sures and the unexpected Indo-electronica of Faze Wave redeem things.

An interesting and worthwhile direction from a band which has always been worth hearing and, once again, seldom delivered the expected.
If they are new to you, here's where you make their strangely compelling acquaintance.
Like the sound of this? Then check out this.