Graham Reid | | 1 min read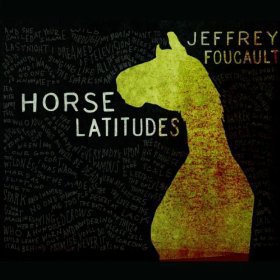 For his first album of originals in five years – the follow-up to his gripping Ghost Repeater – this beardy and rustic Americana singer/songwriter ups the stakes as his strong, dark brown and assured voice takes on life, loss and love in iron-hard images which bring to mind Leonard Cohen ("strange birds on the fence line, it's going to get cold tonight") or Tom Waits ("the great machines were dying, the slavers rust away").

He marries these to memorable folk-rock and country-touched melodies with a fine band which includes Van Dyke Parks on accordion and Hammond, and sometimes stinging electric guitar from Eric Heywood (Pretty Girl in a Small Town sears out of the speakers in its closing passages).
Elsewhere he deliver melodies which wouldn't alarm Eagles fans (Starlight and Static, Passerines) but with lyrics which have a sense of Neil Young's On the Beach-era foreboding ("a winter night, a hundred crows flying down the valley"). Or drops down to fireside melancholy about the passing of love (Heart to Husk), or the great mystery of life (Idaho).

Foucault sounds old world ("tea and tobacco, whiskey from a tin cup") yet contemporary ("everybody's broken heart is shining like a new TV") and – like a young Steve Earle – hooks you.
Despite those name checks, Foucault is his own man.
And quite special.
Like the sound of this? Then check out this.
FOR OTHER 'BEST OF ELSEWHERE 2011' ALBUMS GO HERE.