Graham Reid | | <1 min read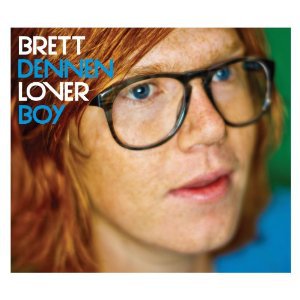 This fine singer-songwriter who is clearly in the pop camp on this outing, has appeared a couple of times previously at Elsewhere but never seems to get much attention elsewhere -- except when some songs appeared on US television shows.
On this upbeat collection he manages to turn a funeral into a reason to celebrate life and in the liner notes he says, "This is an ode to the wonderful feeling of love, whether it be romantic, friendly or just plain caring about people. This album is about having fun and letting go, even if it hurts. Enjoy it in the car, on the dancefloor, in headphones or even on your scrawny little computer speakers".
You certainly can feel the sunshine radiating out of handclap singalong numbers like Comeback Kid ("everyone loves a comeback, every one loves the underdog") or Sydney ("I'll come running"), or feel warm light wash over you in the slower numbers, even if (like Frozen in Slow Motion) they are songs about loss of love.
Dennen has a way with a memorable, easy melody and a nice arrangement - and that distinctively sharp voice can bend a little towards white-boy soul.
Not everything here is a stone cold winner but there's never a shortage of glum if not downright depressing albums in the world. Every now and again it's nice to be reminded that being an artist doesn't mean always saying how miserable you are.
Cheer up. Brett's here.
Like the sound of this? Then check out this.