Graham Reid | | <1 min read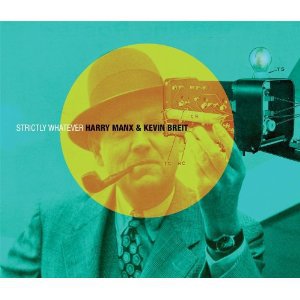 These two "mature" singer-guitarists from Canada have appeared at Elsewhere previously with their fine In Good We Trust album, and Manx on his ownsome with a reissue of a 2001 album (here).
It would be fair to observe that their expansive oeuvre (blues, alt.country, folk, nods to recent Dylan etc) on a variety of instruments (lap slide, National steel, electric sitar, mandolin, veena) will probably go past many until they are seen live -- but that only means if you've latched onto them they become something of a private passion.
This album won't recalibrate your knowledge of them if you've caught what they do: it opens with an earthy version of Sunny, there are croaky JJ Cale-like grooves, smart folk-blues, those Indo-blues fusions they do so effortlessly (the dist-blown desertscape sound of the too-brief Note to Self), John Lee Hooker's Mr Lucky given their archetypal make-over . . .
Do Not Stand at My Grave and Weep -- Manx's adaptation of the Mary Elizabeth Frye poem -- is the highpoint, a spacious, bluesy meditation with a penetrating guitar solo by Breit and Manx's baritone guitar. The chipper, Forties-styled Little Ukulele after is a necessary release.
Some might call this "Dad rock" and I have no doubt it is.
Doesn't change the fact these guys never fail to deliver something which makes you stop and listen, and sometimes think about. And sometimes just smile to yourself over.
Like the sound of this? Then check out this.