Graham Reid | | <1 min read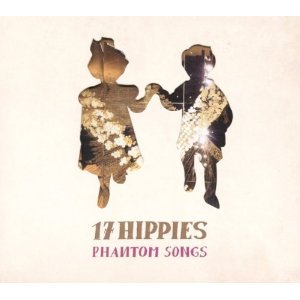 Not the most promising band name in these tougher times, but this multi-lingual German neo-folk outfit (which played the Taranaki Womad this year) don't go the 20-minute guitar solo route, but rather their name reflects their origins in a Berlin squat and their collective mentality.
With horns, banjo, ukulele, violin etc. they can move from oddball gypsy folk (Biese Bouwe/Bad Boys), to light la-la-la French pop (Jolie Filles) and minimalist Leonard Cohen-like balladry (the dark dream of Across the Waters) into cabaret blues (the dramatic Gimme Dat Harp Boy and eerily whispered Dorn) and poetic reflection (the quiet Blumen im glas/Flowers in a Glass with its strange Orientalism).

With lyrics in translation there's some humour here too: Bad Boys bears no relation to that real-life cop show theme but rather says bad boys madden cows, pick their noses and get in a punch-up at the village fair. And that's bad.
But mostly this explores the frontiers of folk and creates a coherent vision where European history and sensibilities come together in a nightclub and lyrics convey strange snapshot moments (Madchen im gluck/Girls in Luck and the chipper The Train).
Although something may be lost in translation (and the instrumental Singapore sounds located in Morocco) this works on many levels, especially in the more intimate material where at least a dozen of the hippies take a tea break.
Like the sound of this? THen check out this.