Graham Reid | | 1 min read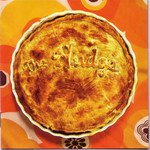 The primal, almost otherwordly moan most often over a relentless thudding rhythm – the sound of rural blues – or a gutteral growl which harks back to something more primitive have seldom been heard from New Zealand bands.
Blues artists here generally aim for the raw edge of Chicago blues or the tough twang of Texas rock-blues.
But this trio out of Wellington -- which certainly touch Hendrix, Chicago blues and some more familiar points --- unleash a couple of songs here which go way, way deeper and darker.
It All Becomes Clear has some of that primal spirit which Captain Beefheart and Jim Morrison in roadhouse-blues mode connected to when they earthed themselves in Lightnin' Hopkins, early John Lee Hooker and Howling Wolf.
And on Come Home they shackle a kind of Willie Dixon/Muddy Water electric minimalism to an agonised howl-cum-field holler and then some wah-wah Hendrix (the Experience a clear influence throughout, although fractured through a prism in places).
They get there again on the menacing, steel wool aggression of Golden Egg.
This is a rare and -- with the reservation of some lyrics -- somewhat exciting area they are exploring.
Elsewhere they are on more common ground and although they bring a similar urgent minimalism (Lief, The Burden of Relief) it is to lesser effect. But you can't deny the power (vocal and guitar) of the seven minute Yesterday's Blues which comes with a veil of organ.
The 13 minute closer Raising the Greyscale is measured, psychedelic blues, again with a hint of impending menace.
From the cover shots (singer-guitarist Ryan Prebble, drummer Iraia Whakamoe and bassist-keyboard player James Coyle dressed in chicken, bunny and bear suits) these guys don't look they are taking thing seriously.
But the evidence in the grooves suggests this is thoroughly well-grounded blues and at times hits a spot which has hitherto gone unexplored or avoided in New Zealand.
They sound deadly serious then.
Like the sound of this? Then check out this.