Graham Reid | | 1 min read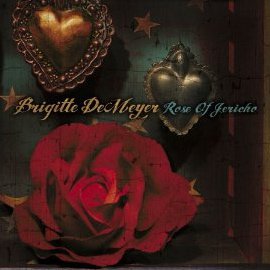 Although now five albums into her career, it is highly likely few have heard of this soulful country-rock singer who here co-produces with Brady Blade.
She has a little gospel and blues in her (religion is scattered throughout) and marries that to fiddle and mandolin-coloured tunes which are instantly memorable. And many shine with the optimism which comes from having done the hard work and knowing things are going to get better. Often because they have to.
From the Midwest and then California, DeMeyer has come to music the long way around -- she married, worked in international marketing and didn't go professional for many years -- but that has brought some life experiences to this music which, while never breaking into new areas, sits solidly somewhere between the Band, Newgrass, swamp rock (Amen Said the Deacon, Sip Molasses) and Southern soul.
Alright A-Coming has a slinky New Orleans barroom feel with piano and trombone, and she gets a little sexy on Say Big Poppa.
The housewife lament in West Side Mama, South Side Me which sounds located in some empty Midwest ("sleep ain't been coming around here for a while, wailing and whistling my way through goodbye") is heart-stopping.
DeMeyer isn't one who is going to rock your world and life will go on if you never hear a note from her. But there are more than enough rewards here to make you feel glad if you do.
I'm chalking this up as a quiet keeper.
Like the sound of this? Then check out this.