Graham Reid | | 1 min read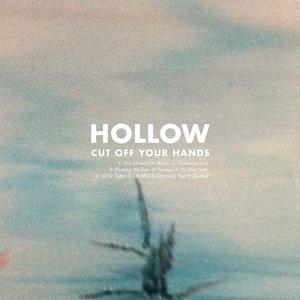 Frankly, when I first encountered Cut Off Your Hands two things struck me: First, how do you do that? (You get one off and then . . .), and more importantly how their bouncy pop-rock would travel. When I heard they were going to the UK I thought, "coals . . . Newcastle".
I understand things didn't entirely work out over there and that was a shame. Their debut You and I was exciting stuff and they could really deliver with jerky energy -- but I guess the Brits had any number of bands like that.
This new album, although still referenced in the trickledown of British pop and rock, is a more considered item and if it doesn't have the frisson of nervous excitement of their previous work my feeling is that it might just last longer.
And on material like the slightly dreamy guitar jangle of the captivating Nausea you hear more of locals like the Chills, JPSE and the Bats than off-shore sounds. (Okay, early REM are in here somewhere too). With its layered vocals, it is quite something and a real repeat-play track to get all the nuances.
Elsewhere yes, we can say Echo and the Bunnymen have come a-calling (the dramatic Hollowed Out with its heroic vocals from Nick Johnston and the crash of guitars from Jonathan Lee and Johnston).
But Oh Hell (another sky-washing ballad), the energetically rhythmic All It Takes (Bunnymen from a sun-splattered Dunedin) and the exciting guitar firepower on Down and Out -- which conjures up the spirit of David Kilgour -- are all strong songs with the stamp of COYH over them more than their influences.
The two standouts bookend the album.
Up front are the driving rhythms -- by locked-in bass and drums from Philip Hadfield and Brent Harris - and Morrissey-like melodicism of You Should Do Better, and the closer is Buried which sounds like Brian Wilson had taken aside Jesus and Mary Chain and given them tips on elegant simplicity (an impression also left by the beautiful-sad By Your Side). Johnston's distant and beautifully melodic vocals take this one out on a melancholy but rather high note.
COYH will doubtless make a more upbeat album again, but right now this feels exactly right for where they are, and in its conciseness, distinctive songs and willingness to not go for the easy route into their earlier dance pop, this strikes me as much stronger album than its predecesor.
Frankly, a real keeper and grower.
COYH's Nick Johnston answers the Famous Elsewhere Questionnaire here.