Graham Reid | | 1 min read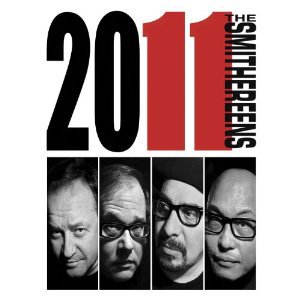 It was probably helpful for the long-running power-pop/rock Smithereens out of New Jersey to remind themselves what year they are in with this album's title.
Their most recent outings have been covers of the Beatles' first US album Meet the Beatles! (Meet the Smithereens!), one of Beatle b-sides then a truncated run through the Who's Tommy.
Fun for them, but you did wonder why.
Now it's business as unusual for a band big on chords and enjoyably familiar progressions, hook-filled pop-rock, the occasional sense of Cheap Trick-like irony and sometimes lazily obvious lyrics ("everything that I do, every breath I take girl, I do it for you" on Keep on Running touches the Police and Bryan Adams over crunching power chords).
Produced again by Don Dixon (REM, Guadalcanal Diary, Matthew Sweet), this bristles with riffery in all the right places and Pat DiNizio still writes darkly urgent Sixties pop (Rings on her Fingers, Turn It Around) as well as lighter-wavers (As Long As You Are Near Me might help Robbie Williams' career).
The Beatles' singles '65 - '66 are referenced here aplenty, with a bit more oomph. One Look at You seems to be based on both Ticket to Ride and Daytripper in equal measure.
However outside their fan base – which had its patience tested – it's hard to imagine this getting much traction simply because it is business as usual.
And this business is often done better by younger, more ragged bands from whom you get a sense of discovery and visceral excitement.
Like the sound of this? Then check out this.