Graham Reid | | 1 min read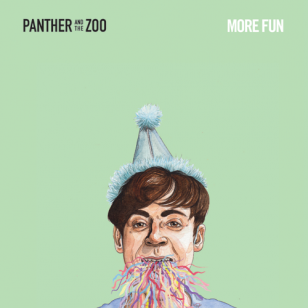 The 2009 EP by this delightfully melodic, Auckland pop-rock outfit Think About It Not Exploding was a mere four songs . . . but was one of those enticing little tasters which left you wanting more. Much more, in fact.
So at last here is the nine song album (short, and smart again, you are left wanting more) and you cannot help admire songwriter Graham Panther's lightly gentle but assured vocals, and songs which just slip into the subconscious on a roll of classic Kiwi sounding guitars and simple percussion. (Think early Clean and Chills but with the tuneful architecture of Goldenhorse, whose Geoff Maddock is here).
There is a lovely plaintive quality in places ("I just don't think I'm in a place for this kind of thing, surely you have other mistakes you could be making" which opens the slowly surging and chugging not-love pop ballad Don't Think) and he's a heart-on-sleeve kinda guy as on Friends Without Benefits: "Why do I seem to watch you in a way I can't explain . . . I can't stop thinking of what I can't picture . . ."
There is a lot of uncertainty about love and relationships here but not in a miserablist way, more reflective and thoughtful as Panther weighs up all sides of the problems (Maybe You Get What You Want). The album title therefore suggests that is what he wants.
I Really Want To Do This With You will bring a wry smile: "To be honest I'm hung up on my ex and I'm afraid what we might do next I might not be at my best . . ."
He gets a little bogged down in the extended ruminations of Anything At All but the tidy title track which follows closes the album on a slightly wistful note and he notes "lately I've been thinking too much" [about the relationship] but then offers the wry "it's not necessarily you, but it's definitely not me".
Thoughtful, economic, touching in places and droll in others.
This is small but nicely crafted and delivers a lot more than you might think in fewer than 35 minutes.
For NZ$10 you can download it here.
You should.
Or get along to one of their shows (Kings Arms, Auckland Sept 9; Mighty Mighty, Wellington Sept 10) and grab it there.