Graham Reid | | 2 min read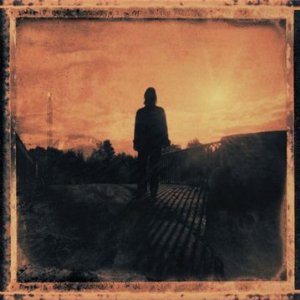 The highly productive multi-instrumentalist, producer, guest performer and mixing engineer (most notably on the early King Crimson catalogue) Steve Wilson is perhaps best known as the mainman behind Porcupine Tree, the British prog-rock group which has gone its own ambitious way despite the indifference of fashionable media and more hip audiences.
Yet PTree have served up 10 albums since '91 to an ever-growing audience, and Wilson here unveils his second album his own name (following Insurgentes in '08).
Typically it is a big one -- a double CD in two volumes, the first disc as Deform to Form a Star and the second billed as Like Dust I Have Cleared From My Eye.
Wilson has never suffered from delusions of inadequacy and you have to admire his ambition, especially when he concedes in this extensive interview with Elsewhere that he fully understands audiences these days have neither the inclination nor the time to assimilate two discs of complex, integrated music like this.
And he's right. This does take time, drifts through pieces which last a leisurely seven minutes (Raider II on the second disc is 23 minutes, Like Dust another eight) and yet . . .
When asked why this didn't appear under the Porcupine Tree name Wilson said because there was music he was interested which could not be realised by the band, and nor would they be interested in it.
So for this album he hired in those who could realise this, jazz players who have worked with Crimson's Robert Fripp among them, thus Wilson adopted the model Fripp had for the King Crimson album Lizard which Wilson admits is his favourite KC album.
And you can definitely hear those influences in Sectarian where grinding metal chords (he's worked with Opeth) give way to jazzy passages on keyboards with widescreen synth backdrops. This is music as a journey and Wlson invites you to join him, if you have the incination and time.
There are also significant and specific influences from King Crimson -- notably on the towering crescendos of Sectarian, on Index which sounds peeled of from In The Court of the Crimson King, and on Raider II), but one of the more delightful pieces is the acoustic Belle De Jour which opens the second disc on a quiet note and conjures up those gentle but slightly disturbing soundtracks to French and Italian films of the Sixties and Seventies (Francis Lai, Nino Rota). Which he admits was his intention.
The track Deform to Form a Star possesses classical prog-rock "orchestration" and dynamics (bright multi-tracked quasi-choral passages dropping back to solitary electric guitar) and he brings in a choir for the refined Postcard (with a slight flavour of Strawberry from Lennon's Fields).
Yes, this is quite a journey and one where you do have to commit attention and time.
Frankly, I didn't think this was for me. Time wasn't the problem, more whether I wanted to engage with quite this much "prog". Been there, endured that, you might say.
But Wilson's a canny one and these two discs are programmed to take you into deep space and just when you think it migh be time to return to Earth he embraces his inner Opeth, or drops in what might pass a piece of prog-pop in a song with a memorable chorus.
It is clever (in a good way), and certainly cinematic in scope. But he's right. You do have to have the time and the inclination.
Increasingly with Wilson and Porcupine Tree, more and more do.
Like the sound of this? Then check out this.