Graham Reid | | <1 min read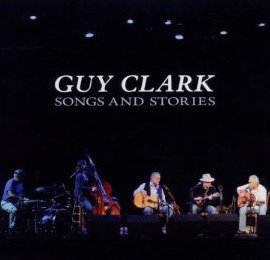 Although the smart money would have been against his longevity, here is the road-worn troubadour Guy Clark -- 70 in November 2011 -- working his way through exactly what it says on the box, singing his back-catalogue (LA Freeway, The Randall Knife, The Cape, Homegrown Tomatoes among them) and Townes Van Zandt's If I Needed You.
Recording live in Nashville with a small band, Clark also weaves through some downhome stories (and an especially odd one about Townes' unusual behaviour). He also lets band members take centrestage in a couple of places.
Clark aficionados would most likely have all these songs but he certainly imbues some of them with a weariness in places which takes them to another place.
One for completists.
Like the sound of this? Then check out this.