Graham Reid | | <1 min read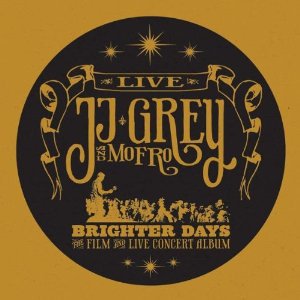 For a decade, Florida singer-songwriter and multi-instrumentalist Grey and his band (sax and trumpet alongside lap steel and organ) have joined the dots between Otis Redding and Stax singers out of Memphis, the Allman Brothers and Lynyrd Skynyrd, and disaffected Southerns on welfare.
A white guy who sings up an aching rhythm and blues storm ("brighter days, where have they gone?"), Grey also drops into soul which reaches for the spirit of Al Green.
Constant touring won them an audience across the South and recently in Europe and Australia (they played the Byron Bay Blues Festival), their songs are turning up in television shows (House, Friday Night Lights) and this live CD/DVD should introduce them to those who've missed their fine albums (notably Georgia Warhorse in 07).
The DVD is more than just a concert (crisply filmed in Atlanta before an enthusiastic audience) but a two-hour film by fellow musician Spookie Daly taking you into Grey's world "where the swamp meets the ocean meets the country".
The concert – with additional songs to those on the disc – starts at a slow simmer, is interpolated with interview footage (Bruce Iglauer of Alligator Records, Derek Trucks) and scenes of swamps and Southern coast, and allows storyteller Grey to speak about his music and roots.
He's persuasive, so is the CD . . . the film even more so.
Like the sound of this? Then check out this.