Graham Reid | | <1 min read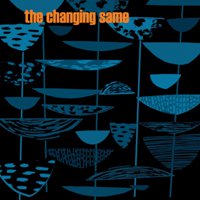 Mainman here is Hamilton-based Matthew Bannister, formerly of Flying Nun's Sneaky Feelings and Dribbling Darts of Love, onetime Mutton Bird, briefly a solo artist as One Man Bannister, and more recently guiding the Weather.
An abiding theme in his music has been a gentleness of spirit and sentiment, folk-framed melodies beefed up by guitars and suburban/domestic preoccupations. (He follows his earlier Sandringham written when in Auckland with the droll Hillcrest here).
He also addresses listeners and his subject directly ("Are you paying attention to what I am saying" on Repeat After Me and "I don't think you'll like this song" on Conspiracy Theory) which hook you in as much as chord progressions and melodies which link McCartney's early solo albums with early Flying Nun (notably on the slightly edgy Don't Knock at My Door which reflects on Dunedin days, and the lovely, parental Dedicated with its conversational lyrics).
Bannister makes few demands of his audience (the Chris Knox-like I Wanna Be a Guru is pretty lame though) but leads gently by the hand, and if that makes him less than cutting edge and quite distant from much New Zealand rock you suspect he couldn't be happier.
There's mostly a sense of contentment here in songs which are intelligently understated but well dressed by brusque guitars and subtle embellishments.
Quiet, comfortable and enjoyable.
Like the sound of this? Then check out this.